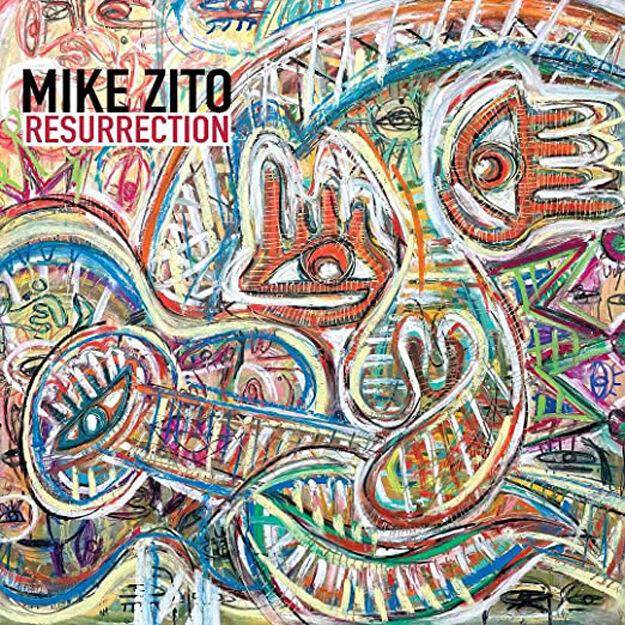 I started listening to Mike Zito around 2010 or 2011 when he was playing guitar for the blues and blues rock super group, Royal Southern Brotherhood.
I followed him when he started his solo effort The Wheel (2012). It was one of my must-see road CDs.
In 2014, Mike and the Wheel's upcoming album, Gone To Texas, was nominated for a Blues Music Award in the "Rock Blues Album of the Year" category.
Mike appeared everywhere and the constant touring and all the commotion that followed – Mike tried everything and knew he had to take a step back.
Either way, Gone to Texas, was a deep, personal CD dedicated to the state that he said saved his life.
From another album, Greyhound, the song "Roll On" was featured in FX's hit series Sons of Anarchy.
I've never passed this on to Mike until now, but I thought that fact was a bit ironic as he could have been Kim Coates replacement.
Kim played Alexander "Tig" Trager, the vice president and former sergeant-at-arms of the Charming, Calif. Charter of the Sons of Anarchy Motorcycle Club.
What you think?
Either way, Mike has just released Resurrection, a modern day blues rock masterpiece.
"I wrote and recorded the music I felt the strongest for and wanted to share it with the world," Zito said, "I played my guitar like I wanna play my guitar, not like someone else. 'one said I'm supposed to play my guitar. I sang the way I wanted to sing – in my voice with my emotions.
The album was recorded at Dockside Studios and Marz Studios between November 2020 and January 2021.
Producing the new record is famed Grammy winner David Z, best known for his long-standing work with Prince, and who has contributed to the albums of Etta James, Billy Idol, BoDeans, Buddy Guy and John Mayall, between other.
"I asked David Z to produce for me again after a few years apart. We've now worked on seven albums together and I think he understands my music and helped me shape this album to be strong in 2021. It's an album that requires careful listening from start to finish. . The album cover is an original painting by an amazing South Korean artist, Yool Kim. She captured the feeling of soul and light at the end of the fight. I'm glad people hear this music. I believe this is a wonderful album of songs, stories and electric guitar sound waves that transmit the darkness before dawn. I am again excited about love, life and music.
Great stuff.