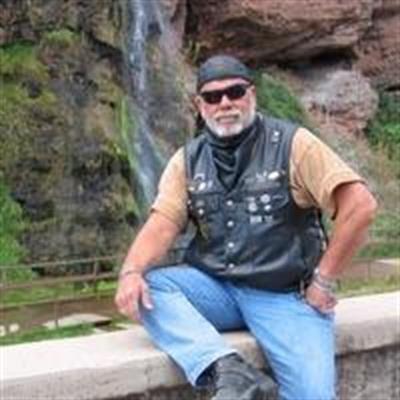 Thomas Edward Higganbotham, 70, of Magnolia, TX, died on August 12, 2021 at his home. A memorial service was held on Friday, August 20, 2021 at 4 p.m. at his home in Magnolia, TX.
Tom is survived by his son, Clint Alan Higganbotham and his wife Melani; grandchildren: Alan and Nicole of Longmont, CO, and Blake Higganbotham and wife Kirstin and great-granddog Chevy, of Magnolia, TX; her daughter, Tara Lynn and her husband Eddie Mayes of Magnolia, TX, and her grandchildren: Summer; Dylan and his wife Megan; Brittany Lynn and her husband Nathan Sears of Conroe, TX, and great-grandchildren: Aubrey and Easton Sears; her sister Nancy and her husband Billy Paul Eakins as well as her nephews and nieces from Elgin. Tom is also survived by his beloved dog Harley.
Tom is predeceased by his parents: Ed and Mable Higganbotham.
Tom was born on January 6, 1951 in Oklahoma City. He grew up in Lawton where he graduated from Eisenhower High School in 1969. He enjoyed playing center for his high school football team. Tom got his ham radio operator license like his father before him, and his call sign was N0YGZ.
Tom moved to Longmont, CO in 1989 and started working for Sinton Dairy. In 2008 he went to trucking school and started his career working for Swift Trucking Company. He was happy to travel from coast to coast and see all the wonders of our country. Tom was the first recipient of the Diamond Driver Award in Denver, CO for his commitment to safety, on-time deliveries and low service failure rates. In 2015, he retired and bought his dream home in Magnolia, Texas.
Tom was a talented freelance photographer who enjoyed taking pictures of his children, grandchildren and mountain and outdoor landscapes. His favorite trips were to ride his Harley motorcycle in Sturgis and travel to see his family.
His greatest joys in life were his family, his dogs, his coffee shop, and his Harley Davidson.