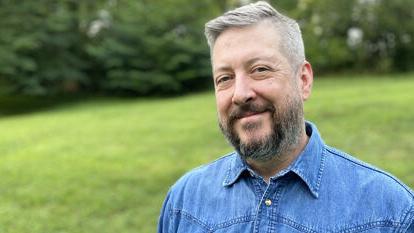 As I browsed through the merchandise, a pair of stylish shoes almost jumped off the shelf on top of me. I could almost hear them say, "Buy me and you will walk tall and proud." Men will want to be you and women will want to be with you.
It was a nice pair of shoes.
I sat down on a bench, untied my old left boot and put on the new one.
As I was lacing her up, a man, woman and child walked up the aisle, looking a lot like a demolition derby, but louder.
The child, who looked to be around 7, ran his hand across the shelf, knocked some shoes over on the floor and shouted, "Mum, let's go! Mom, I want to get out of here! Mom, I said, I want to go!
To which the benevolent matriarch of the family replied: "Shut up! Close the # $ @! &! "
I remembered a similar episode of "Ozzie and Harriet". This is where the lady from social services takes Ricky.
The man, who was wearing a T-shirt depicting a demon with a ninja sword riding a Harley-Davidson, sat on the bench next to me and said, "How big are these shoes?" "
"Nine and a half," I replied.
Then, just as I was finishing lacing the left shoe, the guy picked up the right shoe from the floor next to me and started putting it on.