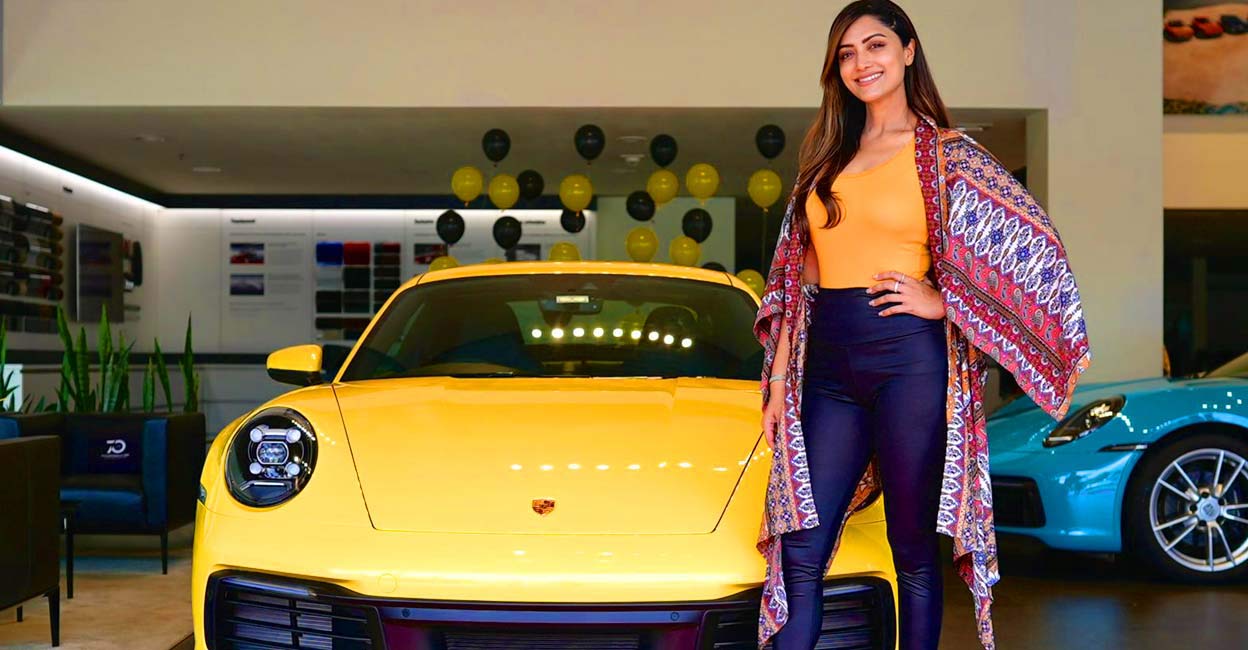 Most of the actresses in the Malayalam film industry have no infatuation with their automobiles – their love for cars usually ends in a BMW, Benz or Innova.
Yet Mamta Mohandas proclaimed that she was not of that ilk by purchasing a luxury sports car. She is the proud owner of the Porsche 911 Carrera S sports car.
Mamta bought the yellow racing car from a dealer in Kochi for Rs 1.84 crore ex-showroom price. "A dream is coming true today. I have been waiting for more than a decade for you to be proud to present to you the new baby of my family … Porsche 911 Carrera S in Racing Yellow ", she wrote on her social network account while sharing her photo with the new car.
Recently, she had shared a photo of herself riding a Harley Davidson motorcycle. She had claimed that she was cycling 15 years ago in Bengaluru.
The 911 Carrera S is one of the most beautiful cars in the Porsche lineup. The 911 is equipped with a 3.0-liter twin-turbo V6 engine that generates a power of 450 hp and a torque of 530 Nm. It can take you up to 100 km / h in an impressive time of 3.7 seconds, while the top seed is 308 km / h.