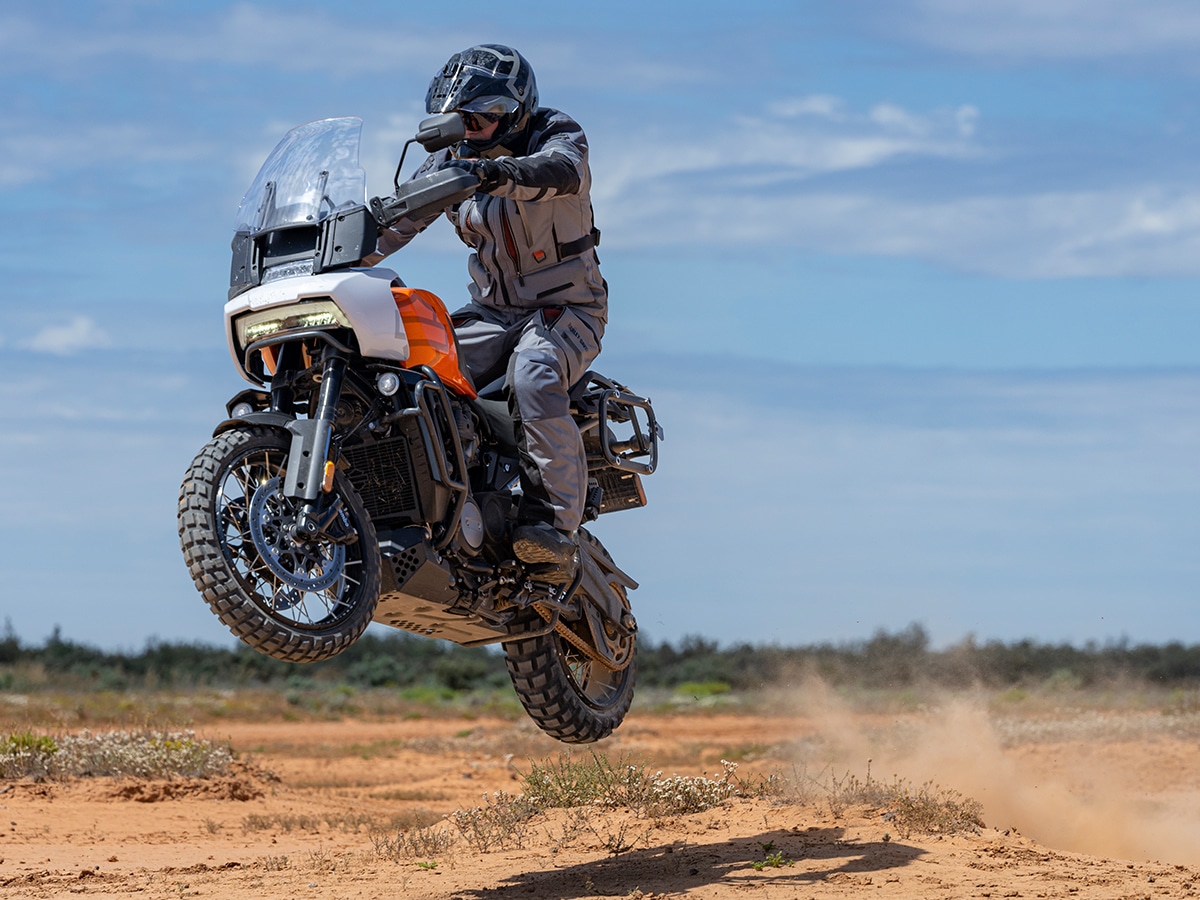 "Can I tell you something? I am so impressed with how fast and nimble this bike is. It has a different personality than any Harley I have ever ridden, but it still flies perfectly," says Axle Whitehead – motorcycle enthusiast, actor and singer – who recently put Harley-Davidson Pan America 1250 Special through its footsteps, taking it through Victoria and South Australia for a driving experience like no other.
That Pan America's offering would be outside of what you would traditionally expect from Harley-Davidson was clearly the brand's intention from the start of development. Built on a foundation of endurance, exploration and adventurethe bike is loaded with premium features designed to maintain comfort and control in the harshest environments.
As Victoria and South Australia have this kind of difficult terrain in spades, Whitehead decided to leave his home an hour north of Melbourne and drive west towards South Australia's Flinders Ranges: "Once I got my hands on the bike, I thought I had to see what the limits of this thing are. I had already experienced how amazing it was on asphalt, but I had to see how it behaved on dirt.
Towards the hinterland
His ultimate destination was the Prairie Hotel – a beautiful venue in the town of Parachilna owned by his friend's family and resembling the archetypal outback pub thanks to its striped tin roof and red dirt parking lot. . Once there, Whitehead could plan day trips through the Flinders Ranges and really test Pan America's mettle. So he mapped out a route that would take him through Victoria and into South Australia, making sure he allowed a quick visit to the Clare Valley to taste – as he puts it – "the best Riesling in the world".
After stopping to help out at his brother's Hamilton farm for a few days, Whitehead began rolling northwest, eventually reaching Clare around noon the next day, where the combination of the atmosphere of the city and the easy ride of the Pan America saw him lose track of time.
"I found myself distracted in Clare in the best possible way. I became really engrossed in this town and the joy of just being on my bike and rolling around in the vineyards, having fun," he explains. "Then I realized that time was getting short and I had better get on my way, as I still had four or five hours to go. So after leaving Clare, I found myself navigating a daydream within myself. saying, is it wonderful?"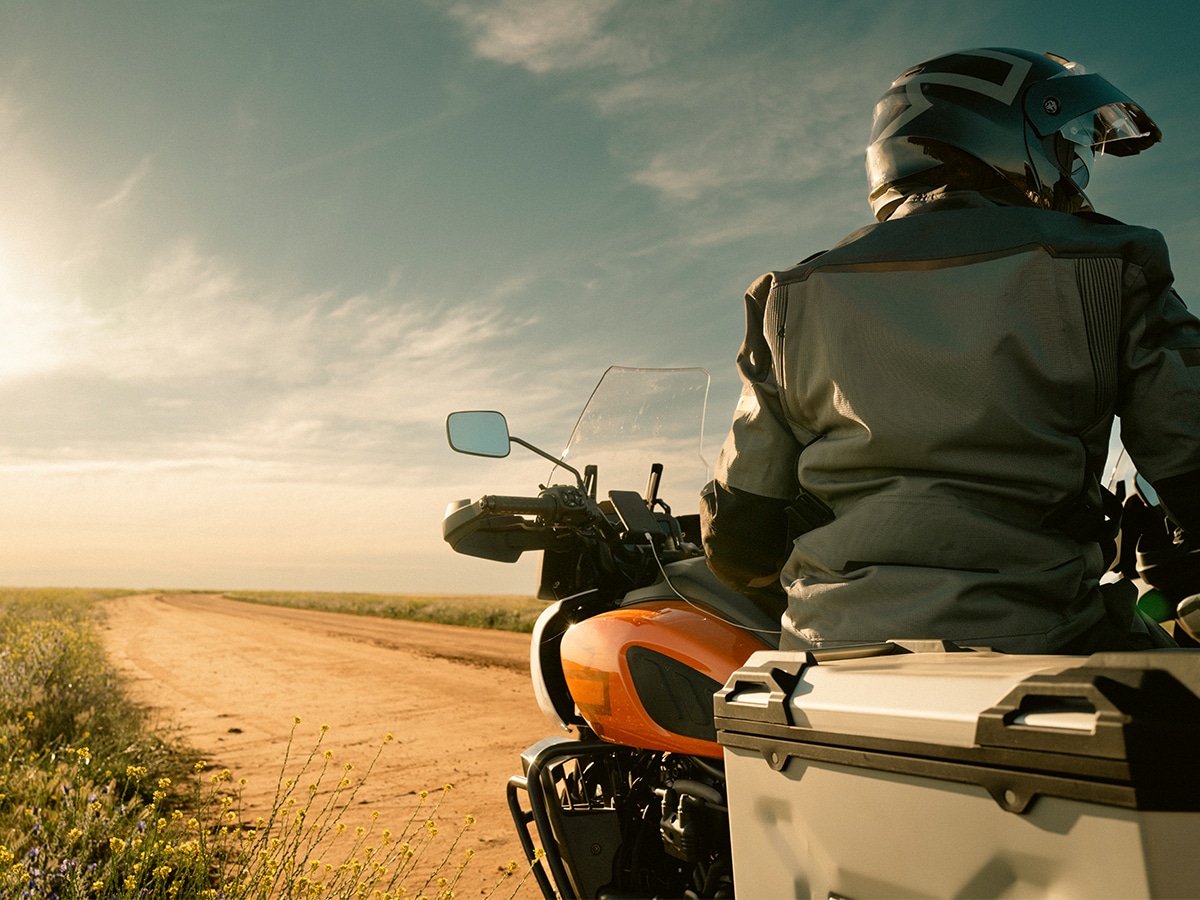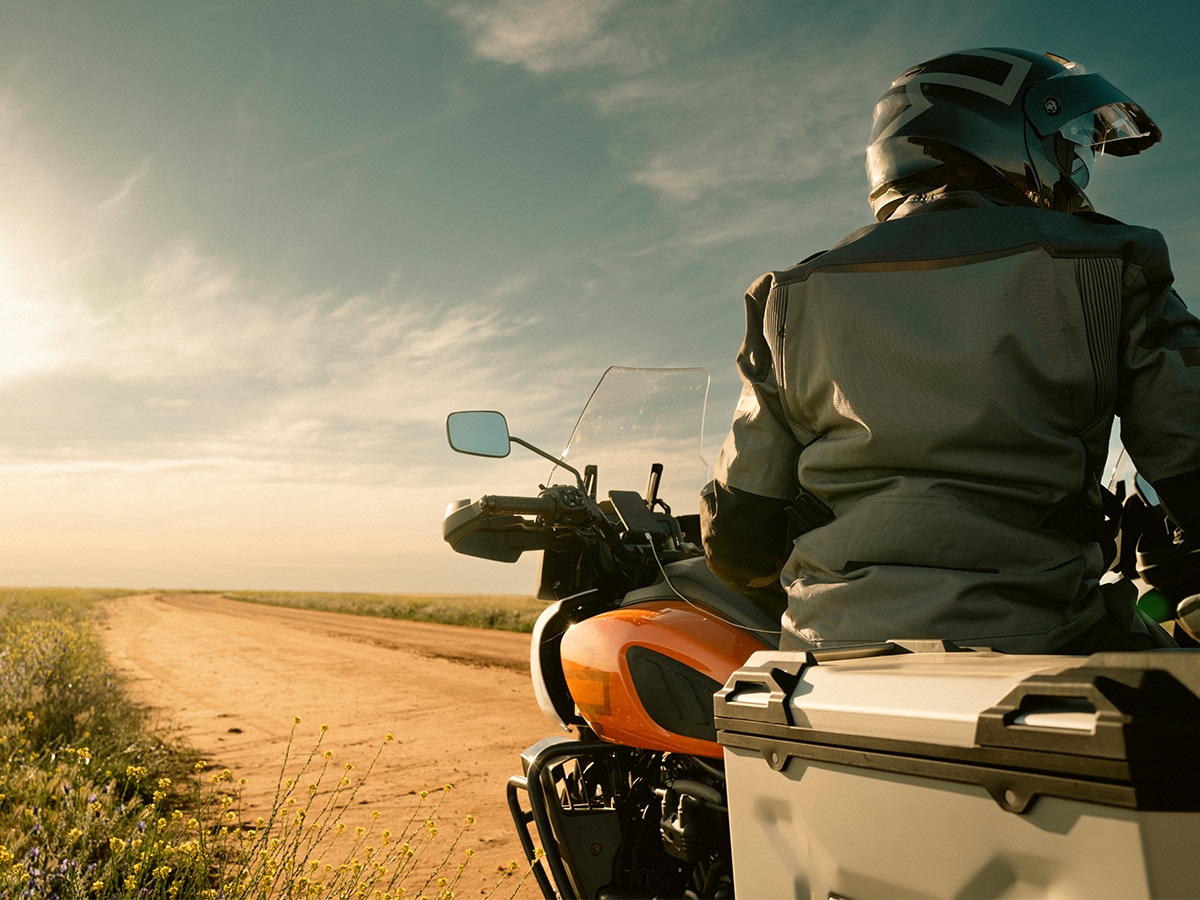 Wrong way
Sadly the pleasures of the road are best enjoyed when driving in the right direction and after a few hours Whitehead looked at a sign saying he was 150km from Adelaide, triggering the realization that he was heading in the wrong meaning. one from Claire.
"I pulled out the map and realized I had been heading south for about two and a half hours in a PanAm induced reverie. I absolutely kicked myself. I turned around and absolutely took off. Fortunately, I arrived at Parachilna just at dusk. All of this goes to show how a good bike can make you lose yourself in the ride.
Over the next week, Whitehead used the Prairie Hotel as a base from which to explore both the Flinders Ranges and Pan America's capabilities. It is by traversing the many gorges of the region, by tackling rocky and sandy tracks alternately, that cycling has taken on its full meaning.
"It was a great test for me to get to know the bike, see what it could do and push it to its limits," he says. "It was an extremely nice bike. He did absolutely everything I wanted and as I gained confidence he was with me every step of the way. I was really impressed with what he could do.
"I had ridden the same tracks before on a different bike and this time I destroyed two sets of tires in a week. With the PanAm I had no problems. It was inside and outside the tires were great and it did everything that was asked.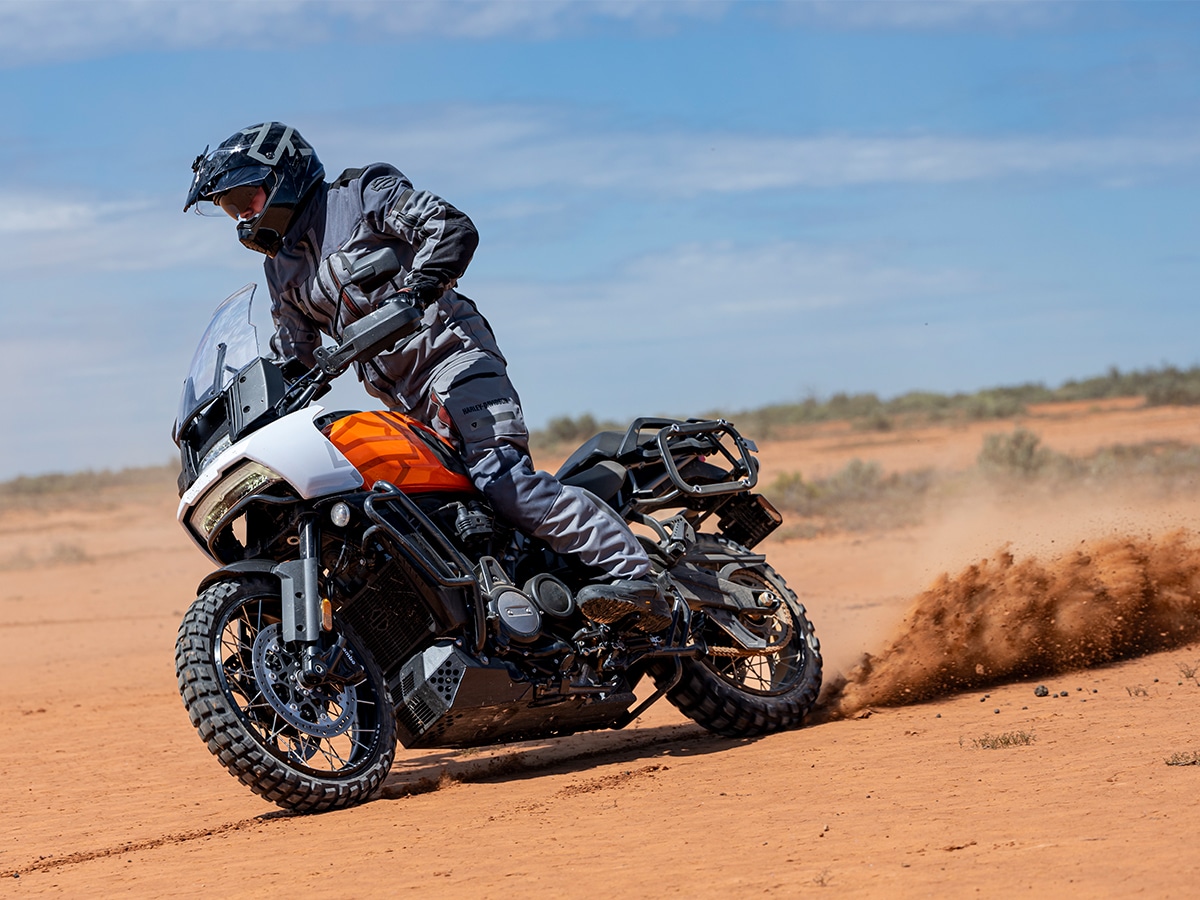 A new kind of Harley
Although designed to tackle tough conditions, Whitehead found the bike had a refinement that set it apart from previous Harley-Davidsons he had encountered. The responsiveness of the Max powertrain delivered power so smooth he says it was "like having a piece of fresh toast and evenly spreading a big dollop of butter and jam. It was so well placed and gave you a great feeling.
But does Pan America still have that unmistakable Harley-Davidson DNA? According to Whitehead, it does, and more: "It takes you to a new level. Obviously being an adventure bike you can tackle a wider variety of roads, and the fly- Harley's by-wire really shines in this context. It's definitely worth its weight in gold on this bike. So the PanAm definitely has essential elements of Harley's DNA, but it goes deeper. It takes it to a place I was shocked by. It's like nothing else.
Whitehead hopes the new bike will encourage more people to get into the adventure and he thinks that – thanks to the bike's new Adaptive Ride Height (ARH) feature, which automatically lowers the seat height when stationary – the Pan America 1250 Special will make this experience more accessible. .
"I think it's a really smart move on Harley's part," he says. "I know from the conversations I've had that there's a big hurdle to adventure for guys who have a bit shorter leg. Unless you have a lot of experience and are comfortable riding a bigger bike that only leaves you with one foot on the ground, it can really sap your confidence.
Fortunately, Harley-Davidson's unique adventure bike is now much easier to get to grips with, thanks to their MY21 Pan American Funding Offer.
"I just hope people embrace the PanAm and at least try it, because as soon as you jump on it, it really sells out," Whitehead concludes. "You just can't help but have a great time."