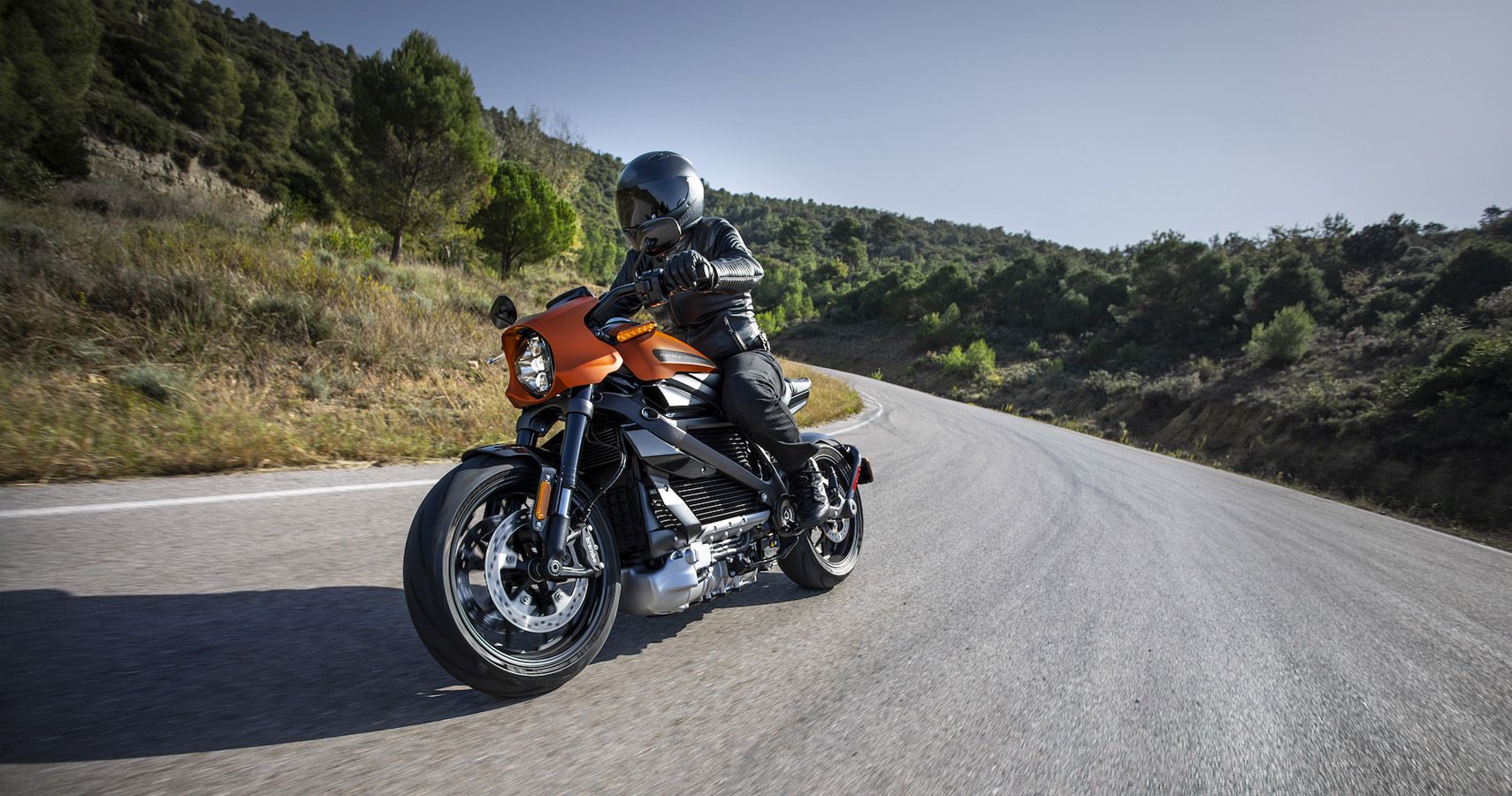 Now that the automotive industry appears to be heading towards an all-electric future, what fate awaits the motorcycle market? First, it looks like the transition to electric cars is inevitable, with governments imposing deadlines to ban petrol, diesel or hybrid cars in the future. For example, the UK has advanced its plans from 2040 to 2035. But so far motorcycles seem to have escaped such restrictive legislation. Either way, startups like Zero Motorcycles, Sur-Ron, Energica, and NIU are adding their line of electric motorcycles to the market. But they could only hope to see sales growth similar to that of their four-wheeled counterparts. Perhaps the entry of mainstream motorcycle manufacturers like Harley-DavidsonKTM, Yamaha, etc., will spur a rush into the eco-motorcycle market.
Harley-Davidson announced plans to go electric in 2014 with Project LiveWire, which includes thirty-three demonstration e-bikes that would undergo testing around the world. The Milwaukee-based automaker got to work on the feedback, and four years later the production model debuted at the 2018 Milan Motorcycle Show and went on sale in 2019. The HD LiveWire did it deserve the hype that followed its release? Well, here are ten reasons why the Harley-Davidson LiveWire deserves more respect.
ten

Expensive but awesome
The 2021 LiveWire is an expensive motorcycle, starting at $21,999. That's about $8,000 less than the list price it debuted with, and while it offers a more attractive entry point, it's still quite unreachable for many buyers. After all, it's a Harley, and HD is a premium brand with an average price of $20,338 that's significantly more expensive than most of the competition.
This price, then, comes as no surprise given the branding and reality of electric motorcycles in 2022, and if you can look past the numbers, you've got a nice bike on your hands.
RELATED: Everything You Need To Know About The LiveWire One And Why It's Cheaper Than Before
9

Has legendary Harley-Davidson build quality
Regardless of your opinion of Harley-Davidson, you can't deny that they sure know how to build motorcycles, which they've been doing since 1903. They're arguably the most traditional builder out there, and it's great to have them. see among the first brands to enter the electric era.
It's obvious that they've put their hearts into developing the LiveWire since announcing the project in 2014. You can only expect the bike to come with the high-quality build the brand is synonymous with. And with fewer moving parts likely to break often, it could end up being the best in the line yet.
8

The Electric Motor of Revelation
The famous V-Twin has remained the beating heart of Harley motorcycles for decades. But the brand's future is no longer in the hands of the screaming eight-engine Eagle Milwaukee. The LiveWire's Revelation electric motor could herald a new era for the American brand. The magnetic turbine motor produces 105 hp and 84 lb-ft of torque delivered instantly, making the LiveWire fast and effortless.
Additionally, the motor generates a haptic pulse, a subtle feature that can be turned up or down to remind you that you're still riding a Harley. It activates in propulsion mode.
seven

Instant Torque Delivery
It will probably take some getting used to on a bike without a clutch or shifter. But soon enough you start to engage in the quiet moments on the electric LiveWire. You hear a small hiss when accelerating and braking the engine. But perhaps the power delivery will intrigue you more than anything.
The Livewire has a seamless throttle experience where all the power is available immediately. Forget the days of increasing the power of revs and gears. This bike offers a truly unique riding experience that every gearhead should have.
RELATED: Harley-Davidson Livewire Vs. The Tesla Model S Plaid Race Is Far From Shocking
6

Comfortable and controllable driving experience
Although full power is always available when needed, the throttle response is crisp and provides instant stacks of power. Delivery is smooth and easy to control, whether you want to accelerate through corners or move at a slow pace through traffic. Regenerative mode also adds more engine braking, so you don't have to hit the brakes too hard all the time.
Ergonomically, the Livewire features an upright riding position that's ideal for commuting. The seat is just 31 inches off the ground, so it won't be a problem to get both feet grounded when you come to a stop.
5

Impeccable fit and finish
Harley has done a great job adapting the influence of their gas-powered bikes to the Livewire. At first glance, it is not much different from a traditional bicycle. They seem to have found a way to take advantage of their long experience and have built a bike that performs like the best electric motorcycles currently on the market. The attention to detail is undeniable and is what you would expect from a high end motorcycle.
The Livewire is a thing of beauty and proof that electric motorcycles can be both fun and cove-worthy. Plus, the bike comes with some features you won't find from major industry rivals, like keyless operation and level 3 DC fast charging.
4

Arguably the most luxurious electric motorcycle on the market
The market isn't flooded with electric motorcycle options, at least not yet, and that's why the Livewire is easily the most luxurious electric motorcycle money can buy right now. It's a bike for potential customers who already own other luxury items like smart homes, a Tesla, or an electric four-wheel-drive vehicle.
Harley openly markets the bike to the affluent customer demographic who have no problem going against the status quo. You won't just be paying a premium for the Harley-Davidson badge, since you're getting a well-built bike with some nice exclusive goodies for a real premium feel. It also has enough power and comfort to meet a wide range of riding needs.
RELATED: This Is Why Making LiveWire an Autonomous EV Brand Will Be Better for Harley-Davidson
3

Capable Sport Naked Electric Option
The LiveWire's ergonomics are similar to a typical naked bike, standing in a slightly forward tilted position. Sporty enough without getting too aggressive. It will face direct competition from the Zero SR/F, which is just as fast, similar in size but with different riding experiences. The SR/F has a sportier feel, while the LiveWire offers more real range, speed and sound.
With the changing times, the Livewire offers a great option as a sporty naked bike capable of the future. If you suddenly develop an awareness of the environment while doing wheelies on your gas-powered super hooligan, then the LiveWire might be a good start.
2

Sufficient range for city driving
Many avoid electric vehicles for fear of running out of juice in the middle of a highway or on deserted roads. But battery technology has advanced so much that electric vehicles offer enough range for long journeys. The Harley-Davidson Livewire doesn't come with continent-crossing range, but it's good enough for daily commutes and random weekend trips on back roads without a hint of range anxiety.
The bike comes with a claimed range of 146 miles from its high voltage battery. Although, if you ride hard, you won't come close to those numbers. But you can charge at any level 3 public DC charging station and go from 80% empty in 40 minutes, or a full charge in an hour.
RELATED: LiveWire S2 Del Mar is Harley-Davidson's Second Attempt at an Electric Revolution
1

Flawless electronics
The LiveWire customization options don't come close to what you get on Zero motorcycles. This is only fair, considering that the first product of electric motorcycles for much longer, their technology has therefore had time to evolve. But the LiveWire is not a bare-handed type of bike, as it has pretty decent electronics.
The electronics on the LiveWire are borderline perfect and include state-of-the-art traction control, anti-wheelie control, ABS cornering lean angle logic and the Reflex defensive driving system. The touch screen is also intuitive and customizable.
Should Harley-Davidson electrify its motorcycles?
Read more